Dr.Akanksha Srivastava is a world famous PANCHKARMA EXPERT in Allahabad. She had given more than 2,000 therapy sessions to patients suffering from Joint diseases like gout, spondylitis, and arthritis,Psychological disorders like addiction, depression, insomnia, anxiety,Dermatological diseases like Psoriasis, eczema, hair loss, skin pustules,Fertility problems like PCOS, infertility, irregular period, cysts and fibroma, sterility,Gastrointestinal problems,Slipped Discs,Insomnia,Movement Disorders like Paralysis or consequences from brain apoplexy in Allahabad and Pan India.As well as also treated diseases such as Respiratory problems like cold, cough, allergies, asthma, Cardiac problems like hypertension and irregular blood circulation.
Dr Akanksha srivastava is serving Ayurveda since 2010 and has completed, BAMS [Bachelor of Ayurveda Medicine and Surgery] from MUHS( NASHIK).
She has done diploma in yoga & Ayurveda from Pune and gives treatment for various chronic diseases like Piles, Fissure, Fistual, Arthritis, Asthma, Infertility, PCOD, Skin Disorder, ETC along with Panchkarma procedures for these diseases. By the grace of Sadguru Madhav Nath Maharaj (KOLHAPUR) & Respected Guru Sameer Jamadagni, She is serving Ayurveda successfully. She is a trained Ayurvedic consultant from Patanjali yogi peeth Haridwar.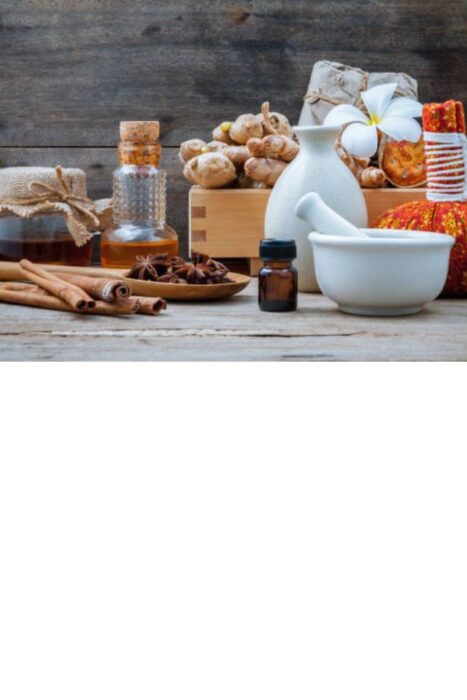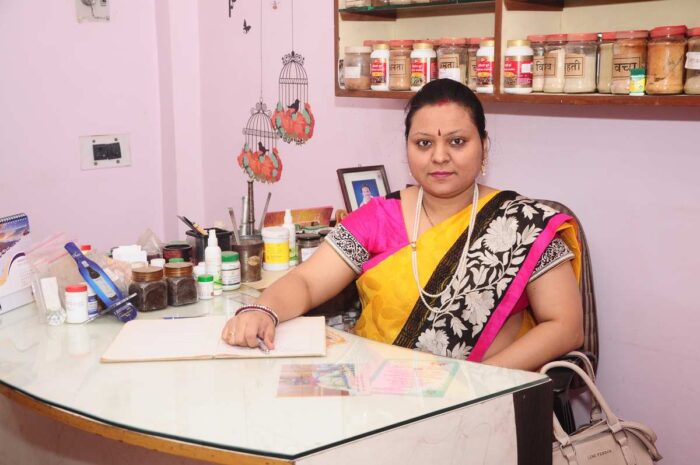 We are highly skilled in using the World's most well-known parasurgical technique, known as the KSHAR SUTRA, to treat all anorectal issues, including Piles, Fistula, Sentinel Tag (Anal Tag), Fissure, Pilonidal Sinus, Rectal Polyps, Rectal Prolapse, Anal Papilla, Anal Stenosis, Anal Condyloma, and others.
[For Every Couple To Solve Unexplained Problems of Infertility & For A Happy And Healthy Baby.]
We will send you a confirmation within 30 Minutes.
Emergency? Call +919451846947
Duration: 9:00 AM – 9:00 PM.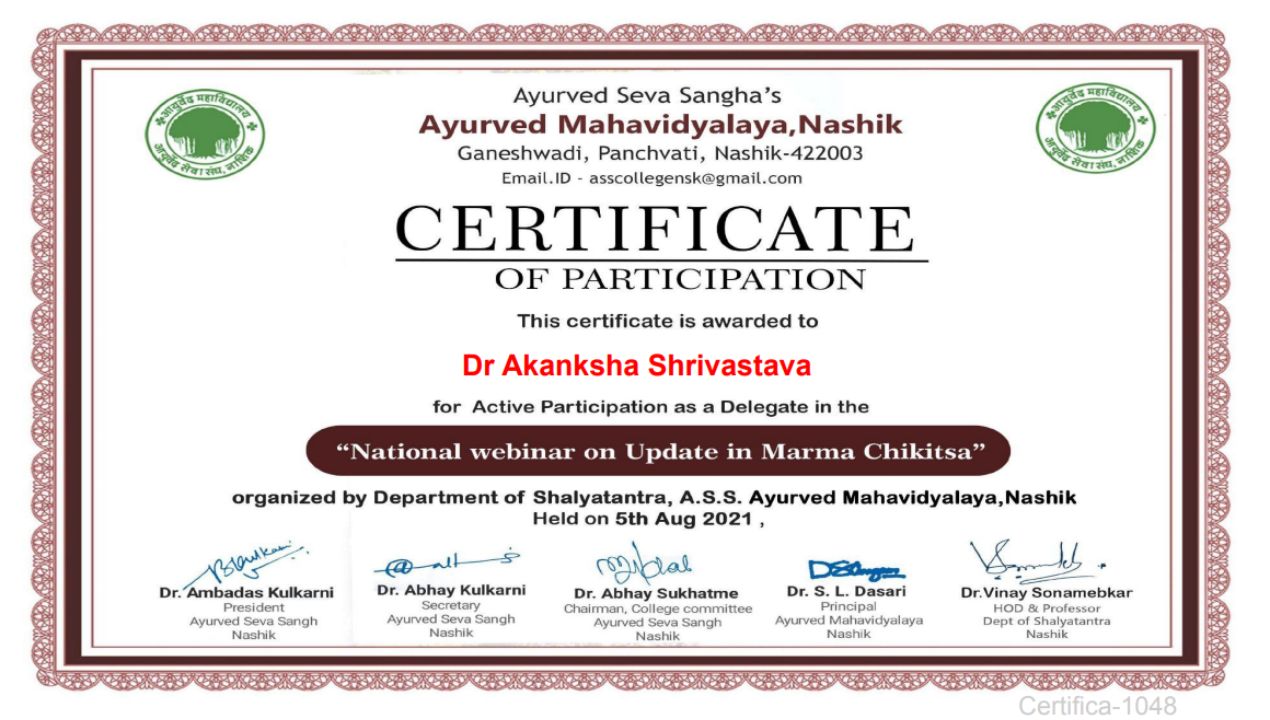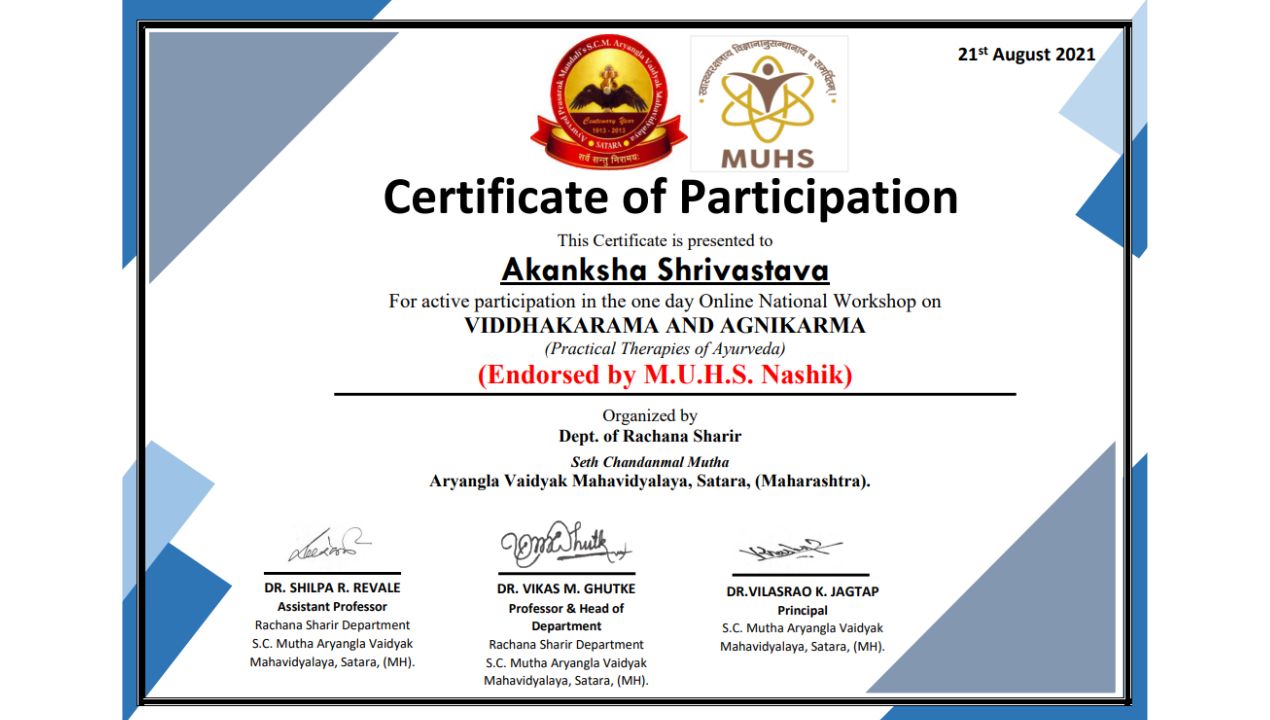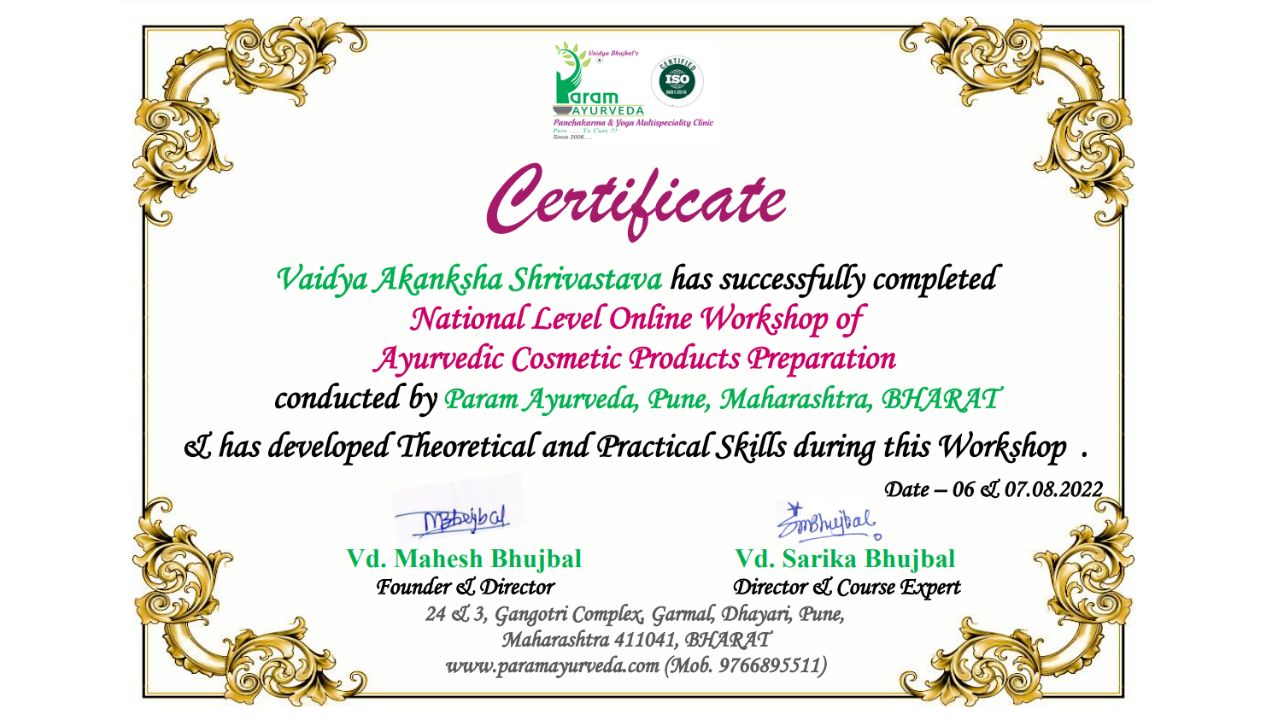 Patients are the biggest beneficiary among all the stakeholders.
Accreditation results in high quality of care and patient safety.
The services to the patients are provided by credential medical staff.
Rights of patients are respected and protected.
Patient's satisfaction is regularly evaluated.